2021
BUTCHERED

'
BUTCHERED'
is a print series that focuses on the themes of veganism and violence against women. Please enquire directly if looking for more information concerning the pieces below. Prints are 1 of 3 and can be shipped worldwide.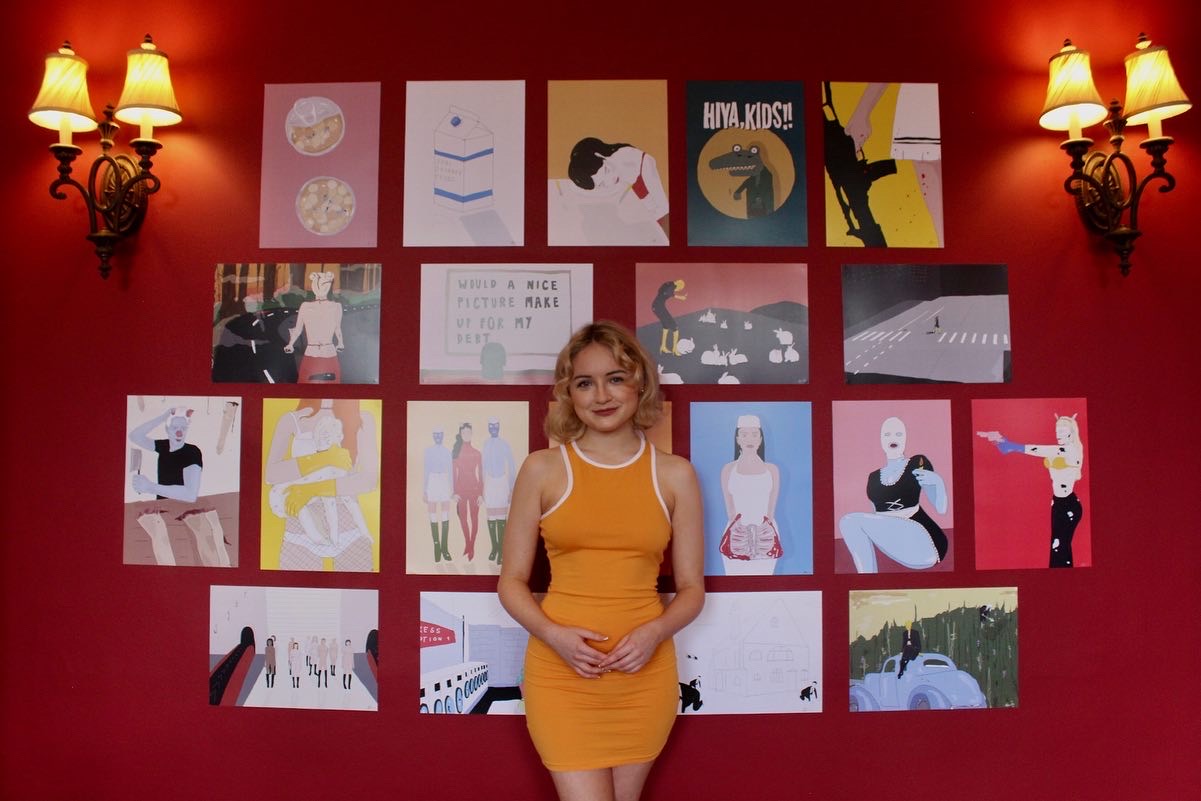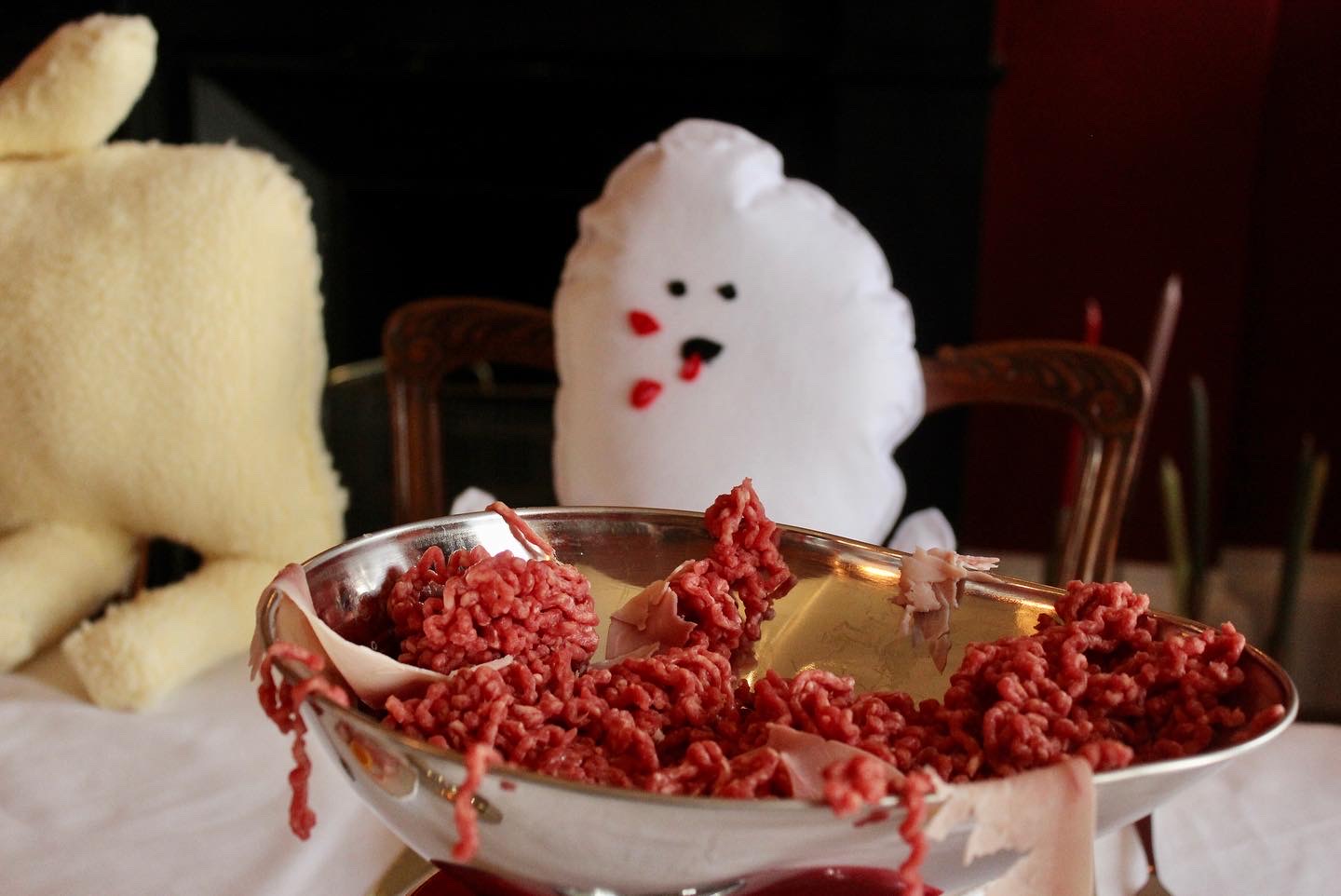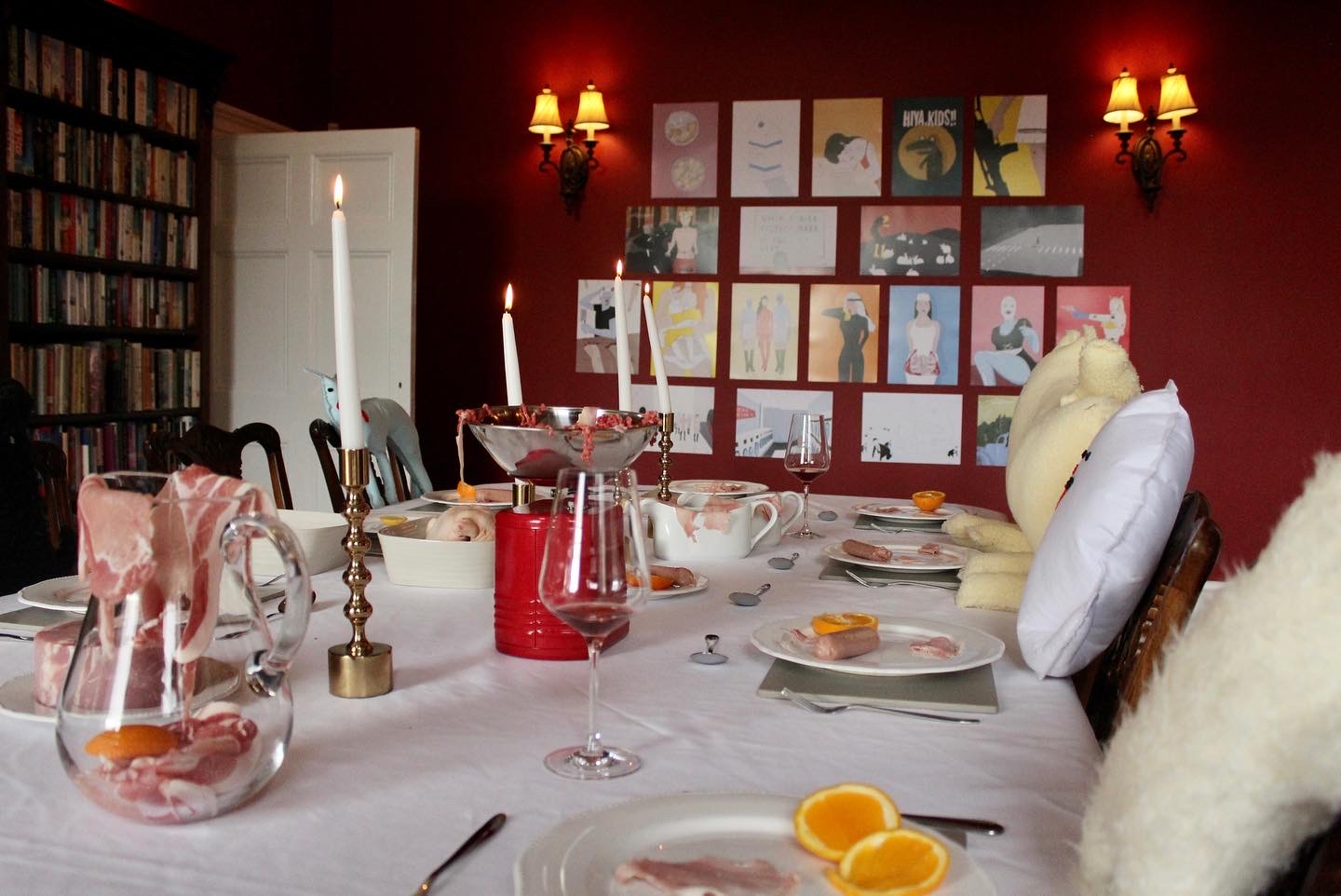 from left to right:
snappy larry
,
the skinner, meat person, bleach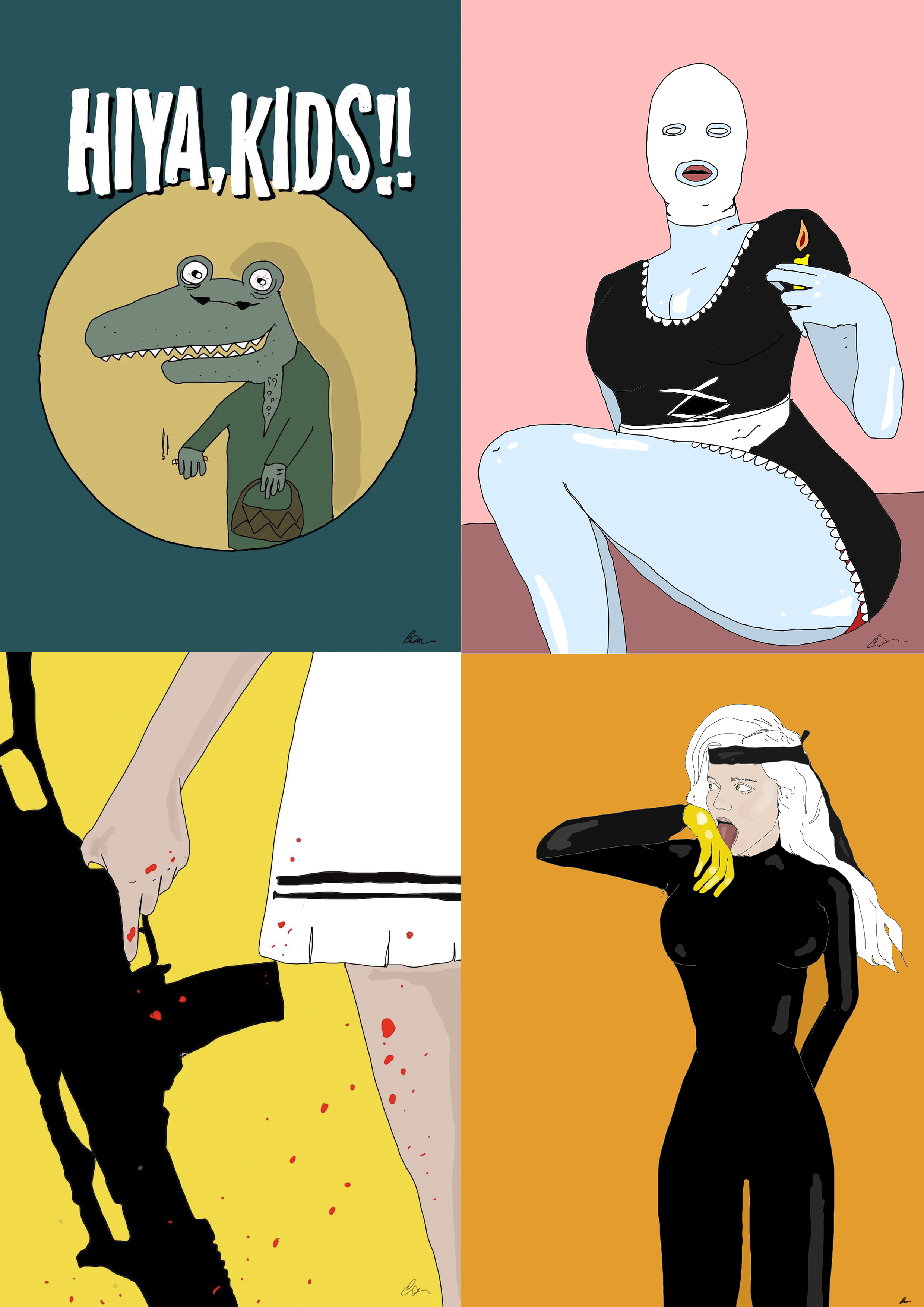 from left to right:
horse girl, milk me, guinea pig, lunch lady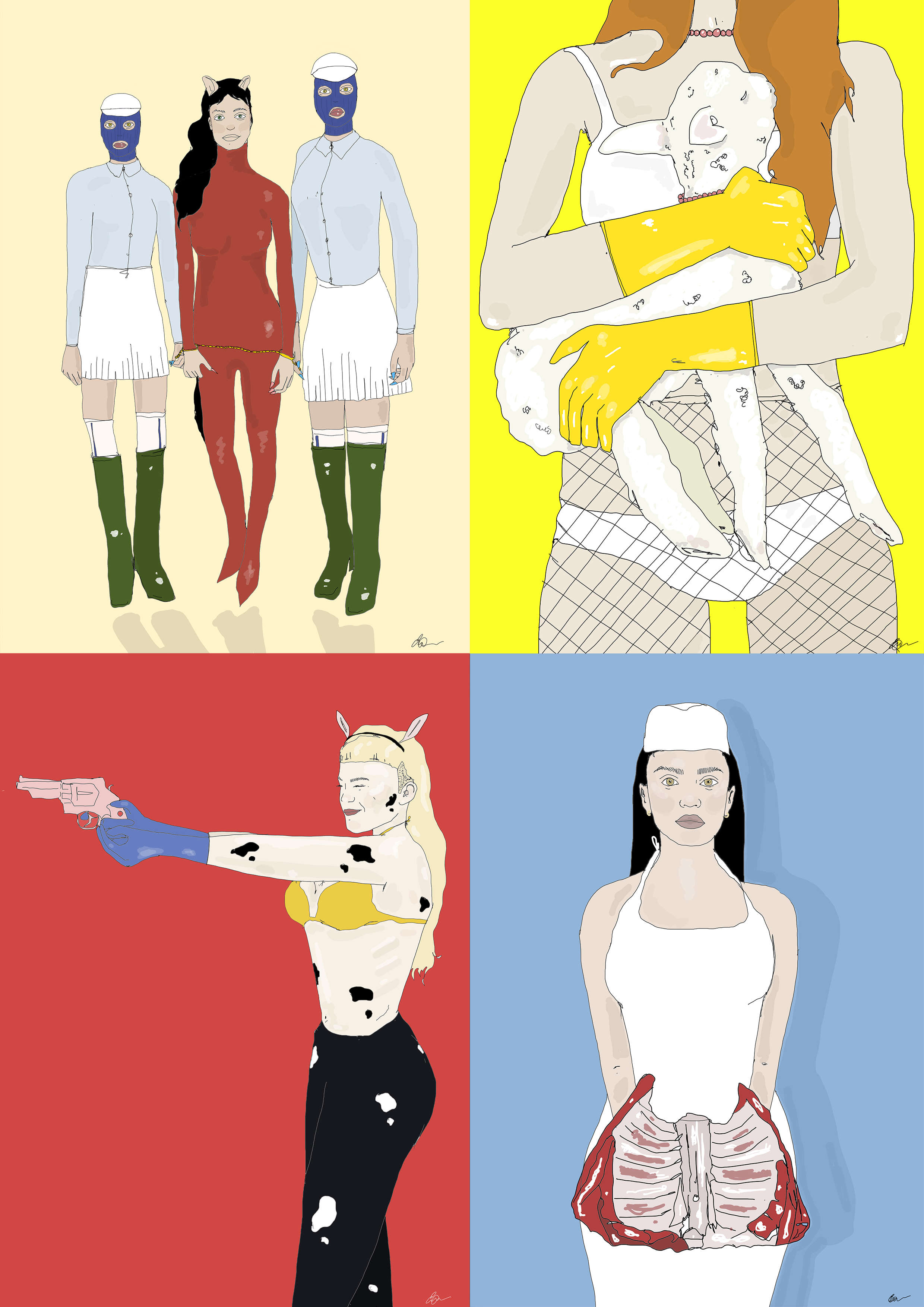 from left to right:
counter, leftovers, aquafaba, for your cereal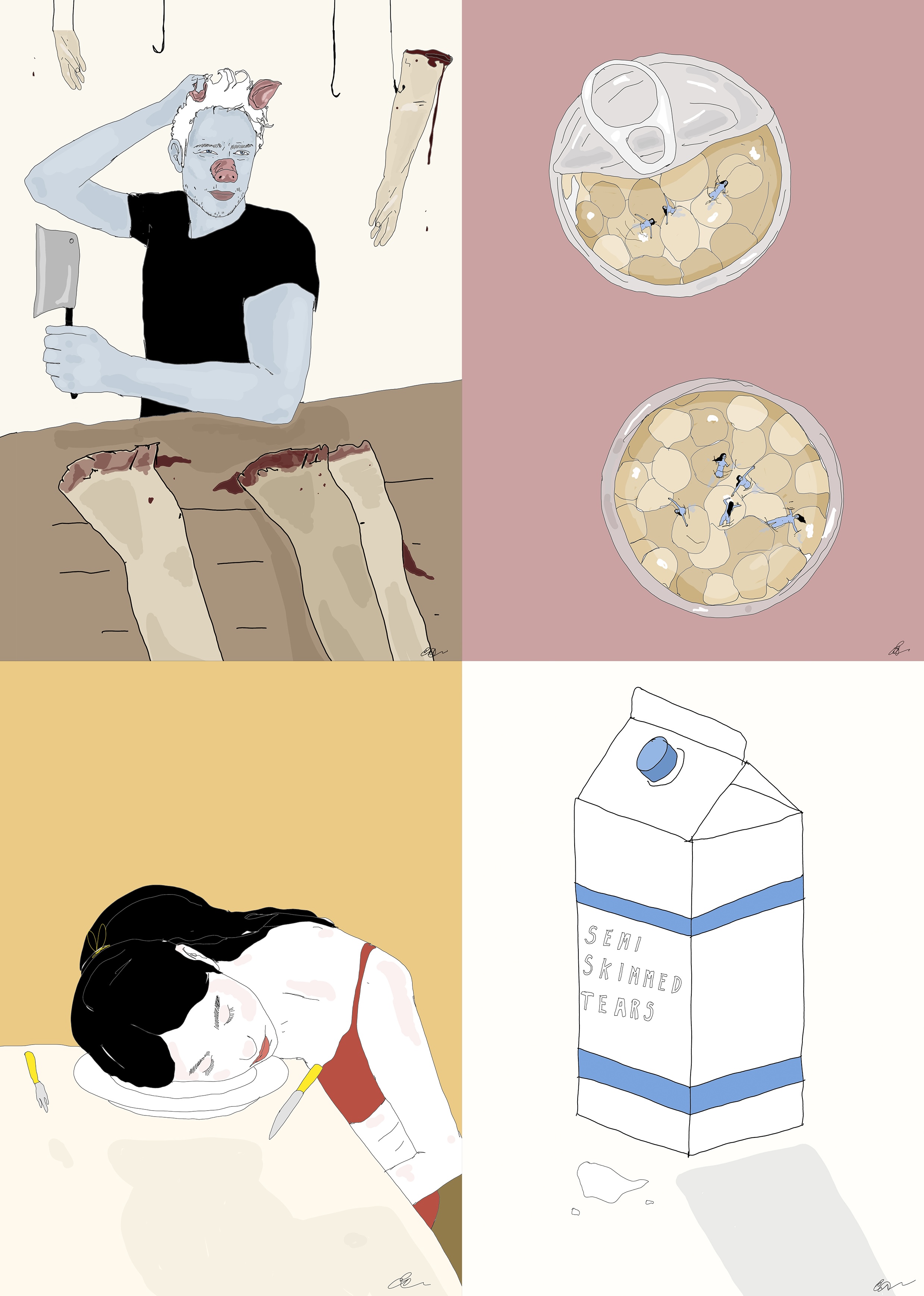 from left to right:
stabilisers, aisle four, qualified, it's organic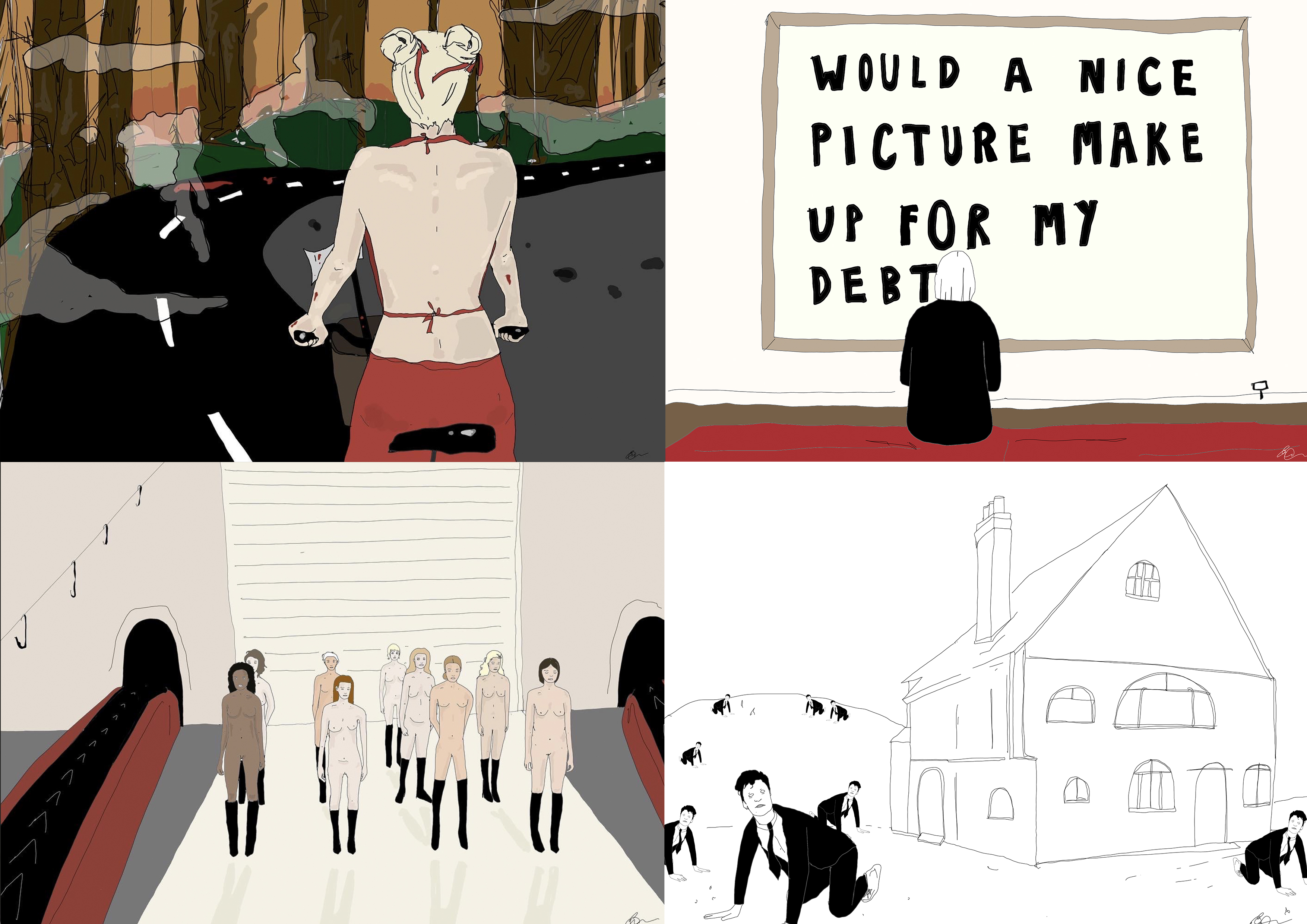 from left to right:
99p, 2:23am, hum de dum, hoppy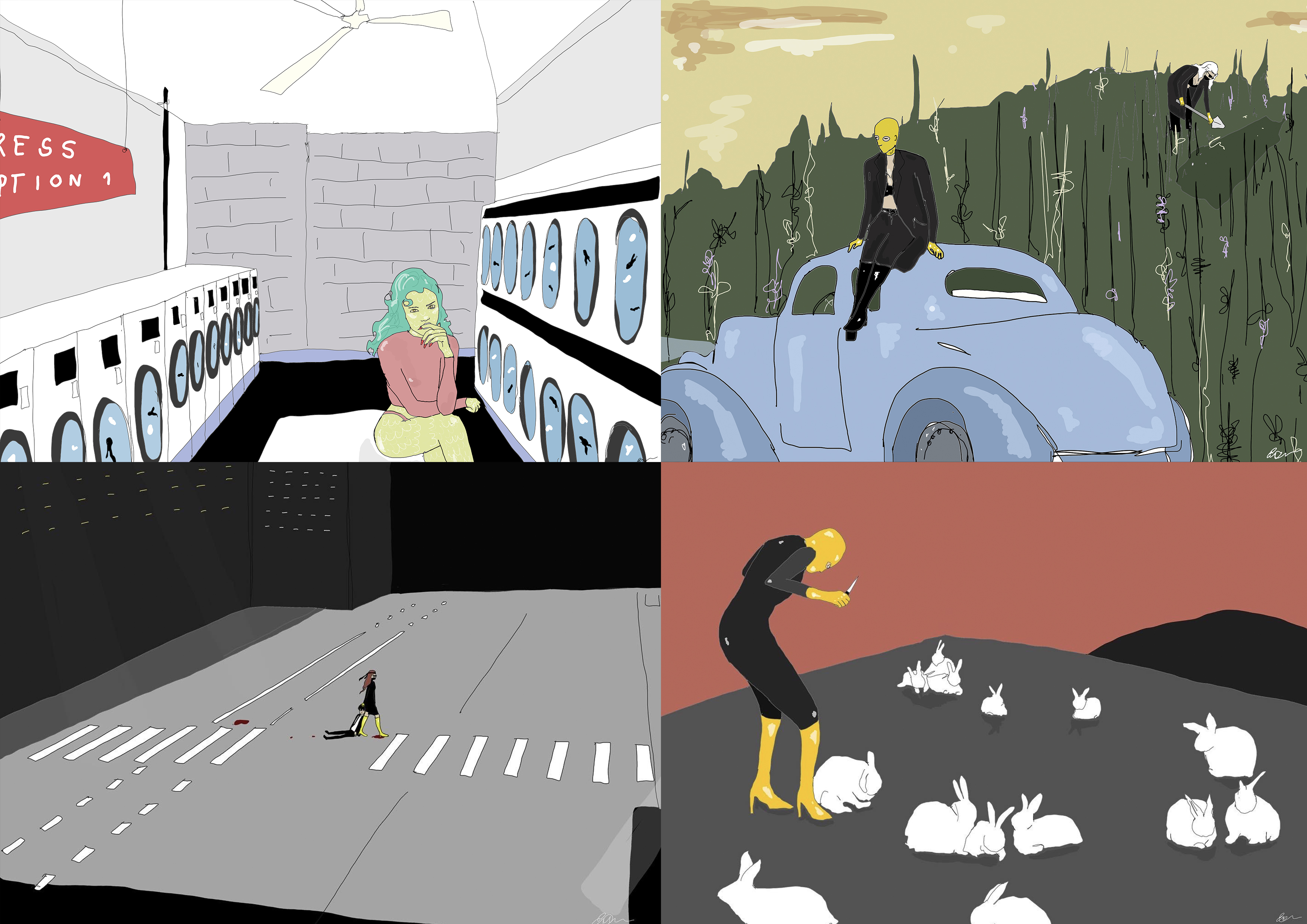 Salt Space Co-op
The following were part of Salt Space Co-operative Member Shows.

rat love (SOLD)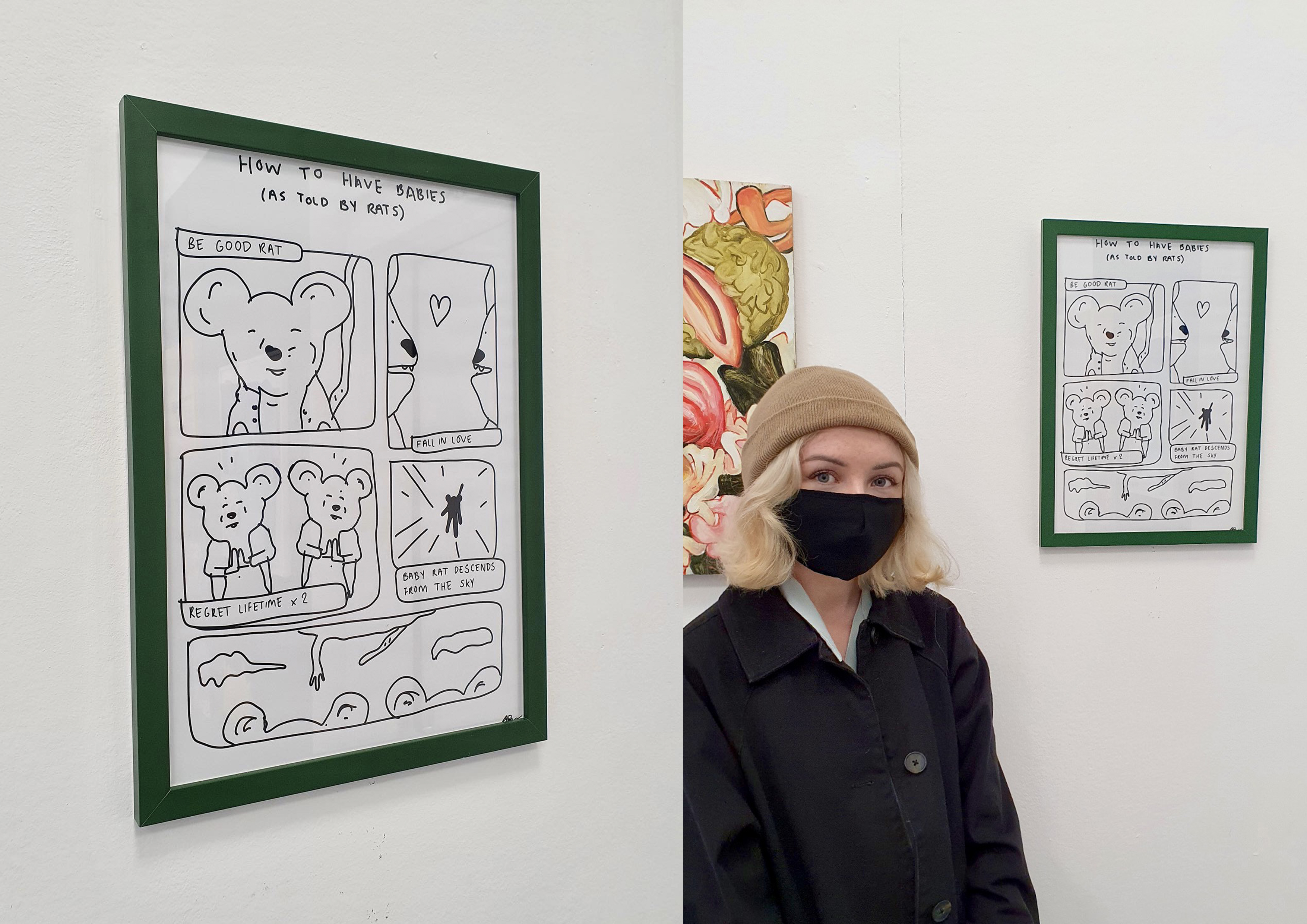 thoughts and prayers is a one of a kind acrylic painting on MDF board. It is available to purchase here.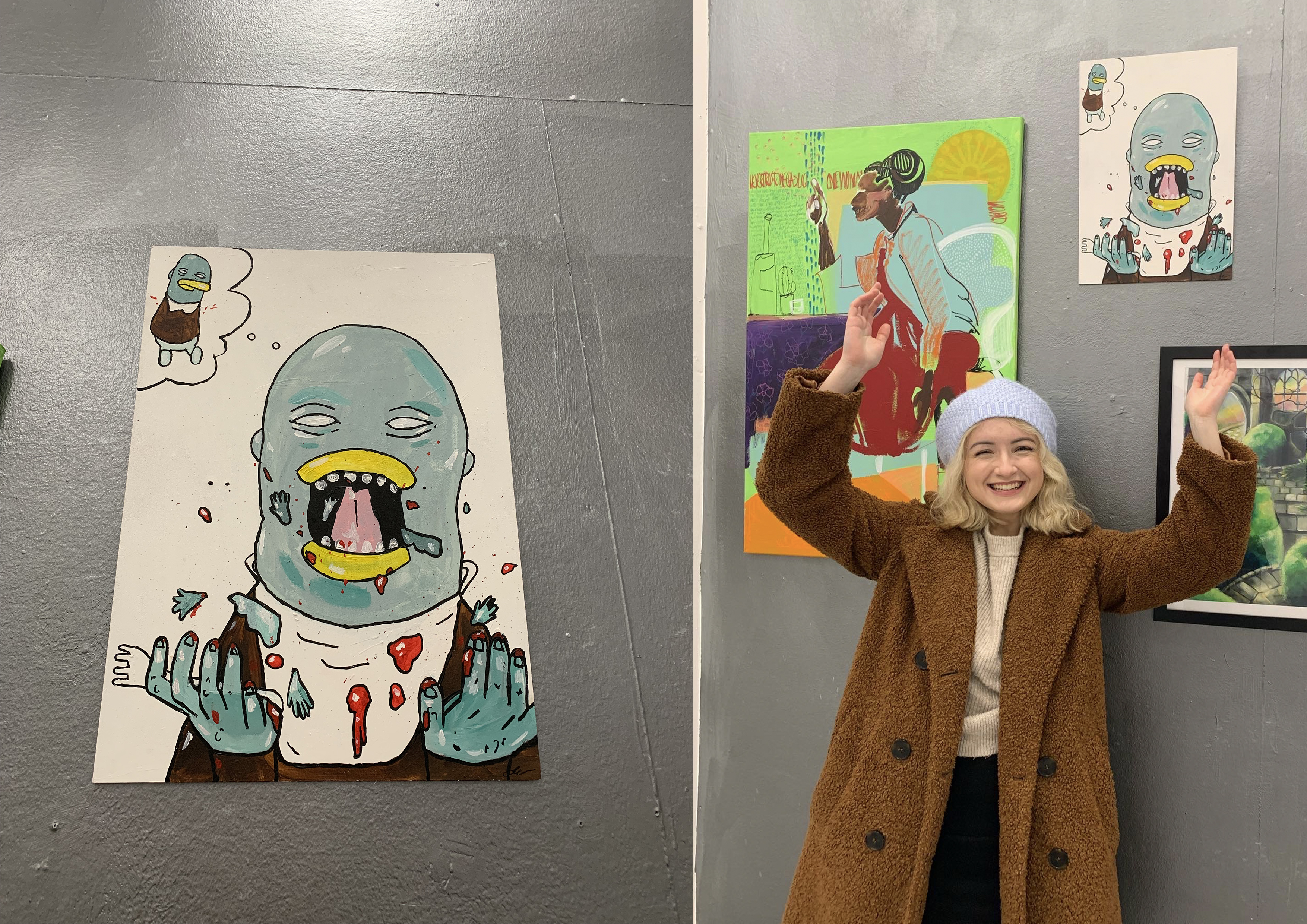 six foot gallery (autumn exhibition)


j.c and the boys & sorry bellini were part of Sixfoot Gallery's Autumn Exhibition. Please enquire directly for more information.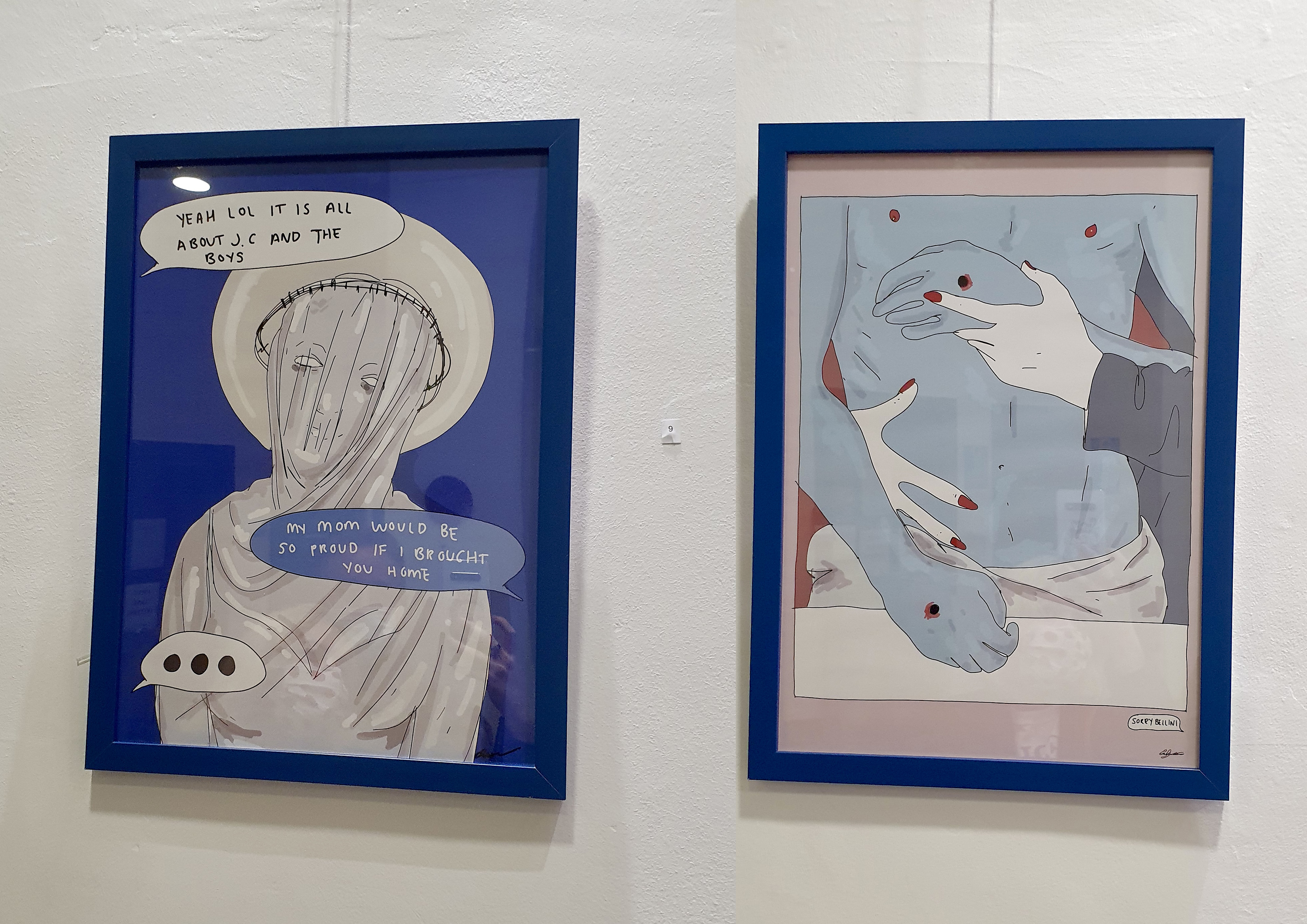 shado mag

Shado Magazine hosted 'Climate Justice & Community Action' which conssted of activism talks and an artist exhibition. Please enquire directly for any queries concerning a bible story.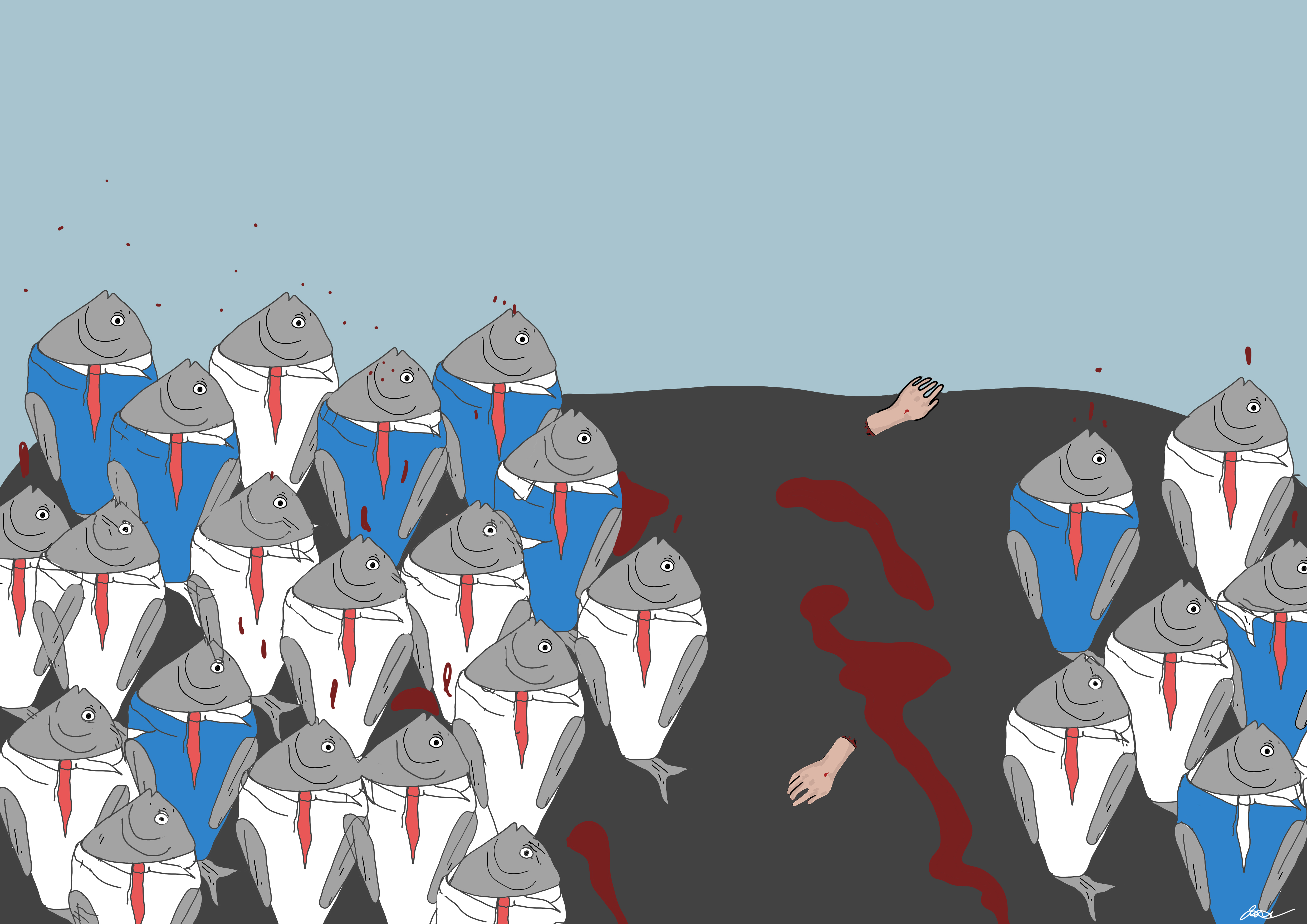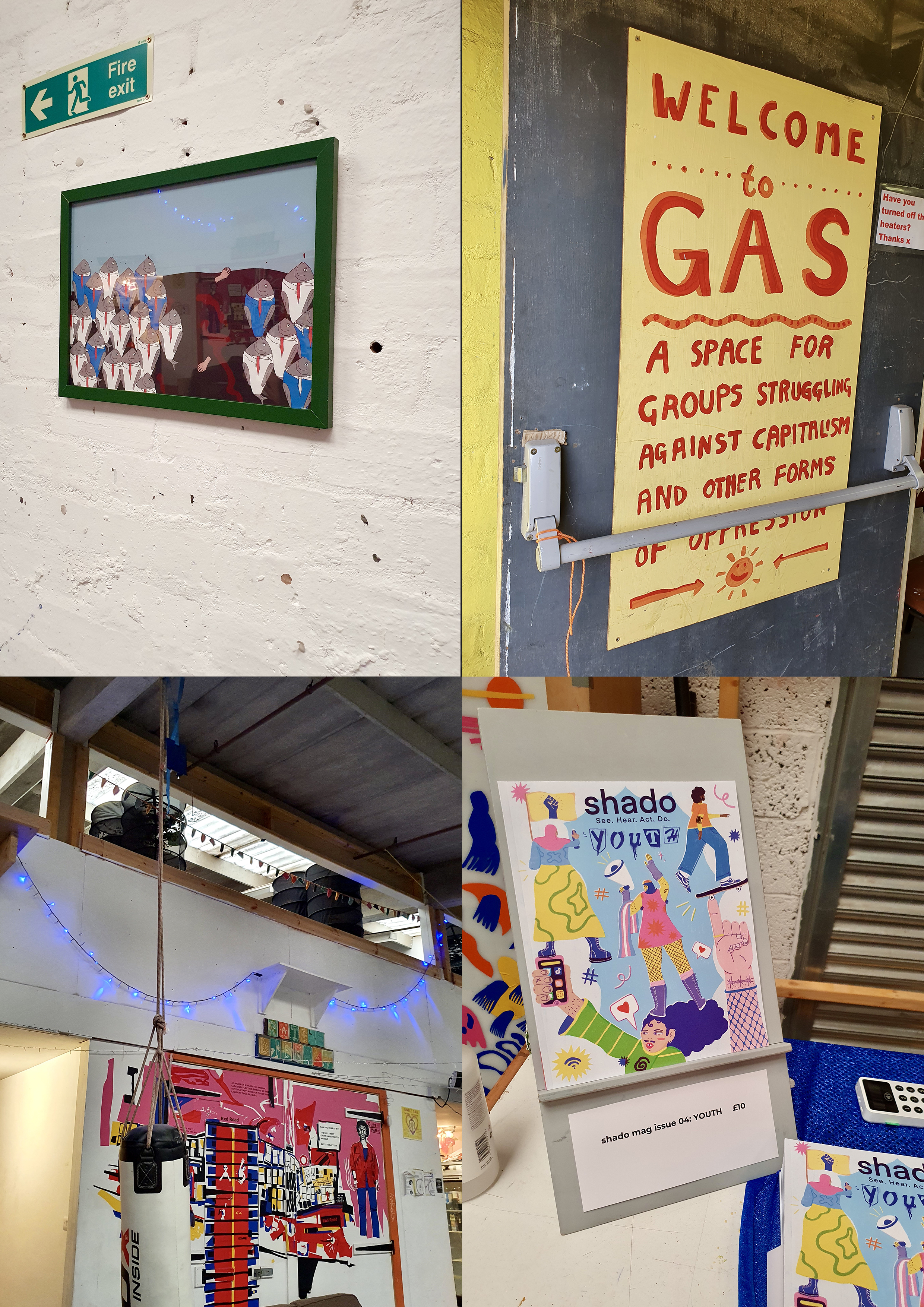 scope

Scope's opening showcase ran from September 1st-31st. escalate and saddle up (SOLD) are featured below, A3 and 1 of 1. Please contact for directly for any enquiries.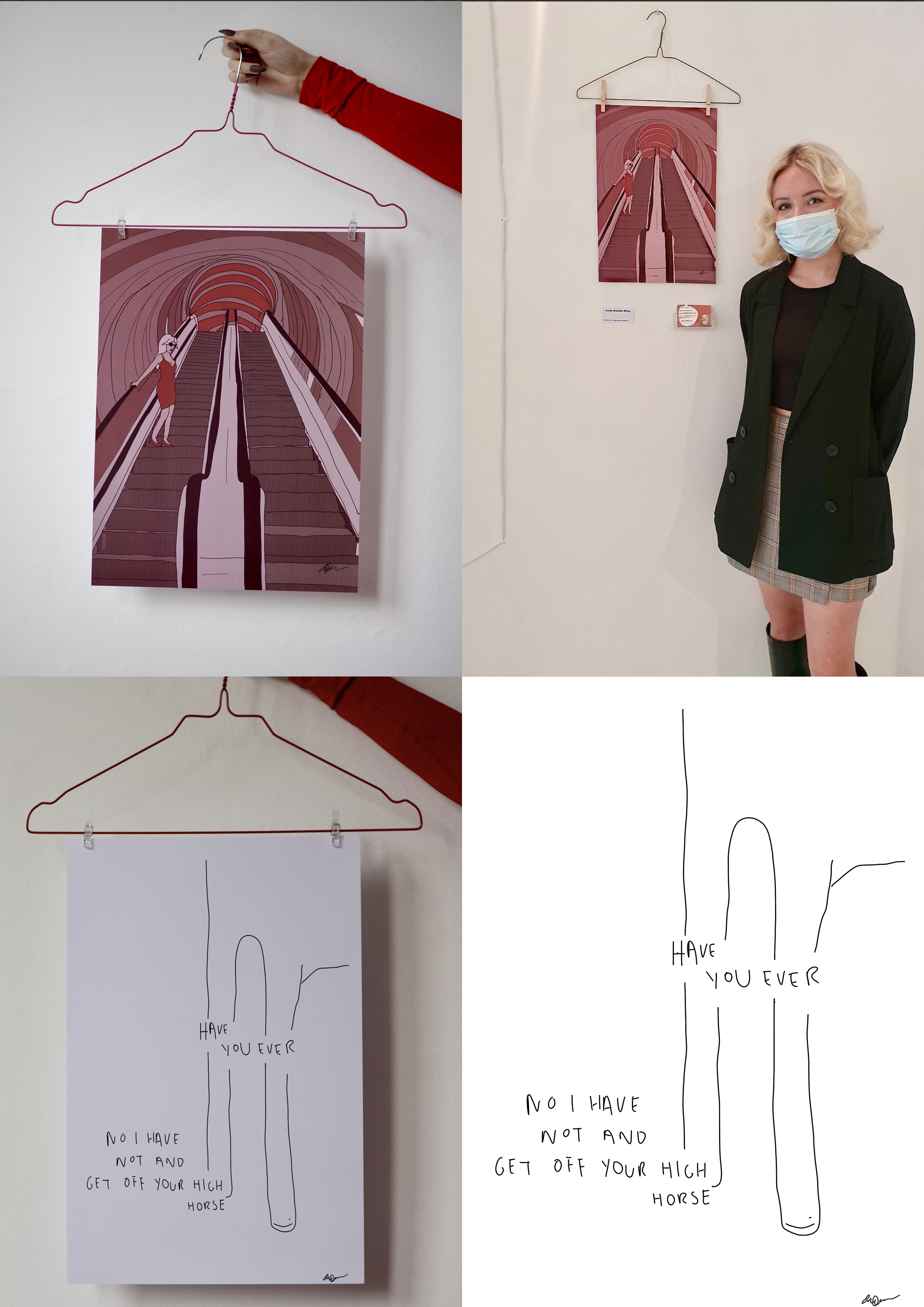 whosebodyisit


The #whosebodyisit project has been created collectively via WeForWomensStories. The event educated, inspired and formed a safe space to raise funds for women who have survived sexual assault in Liverpool/Merseyside.

rubber (photographed below) is A3 and one of a kind. All proceeds from this sale will be donated to RASA.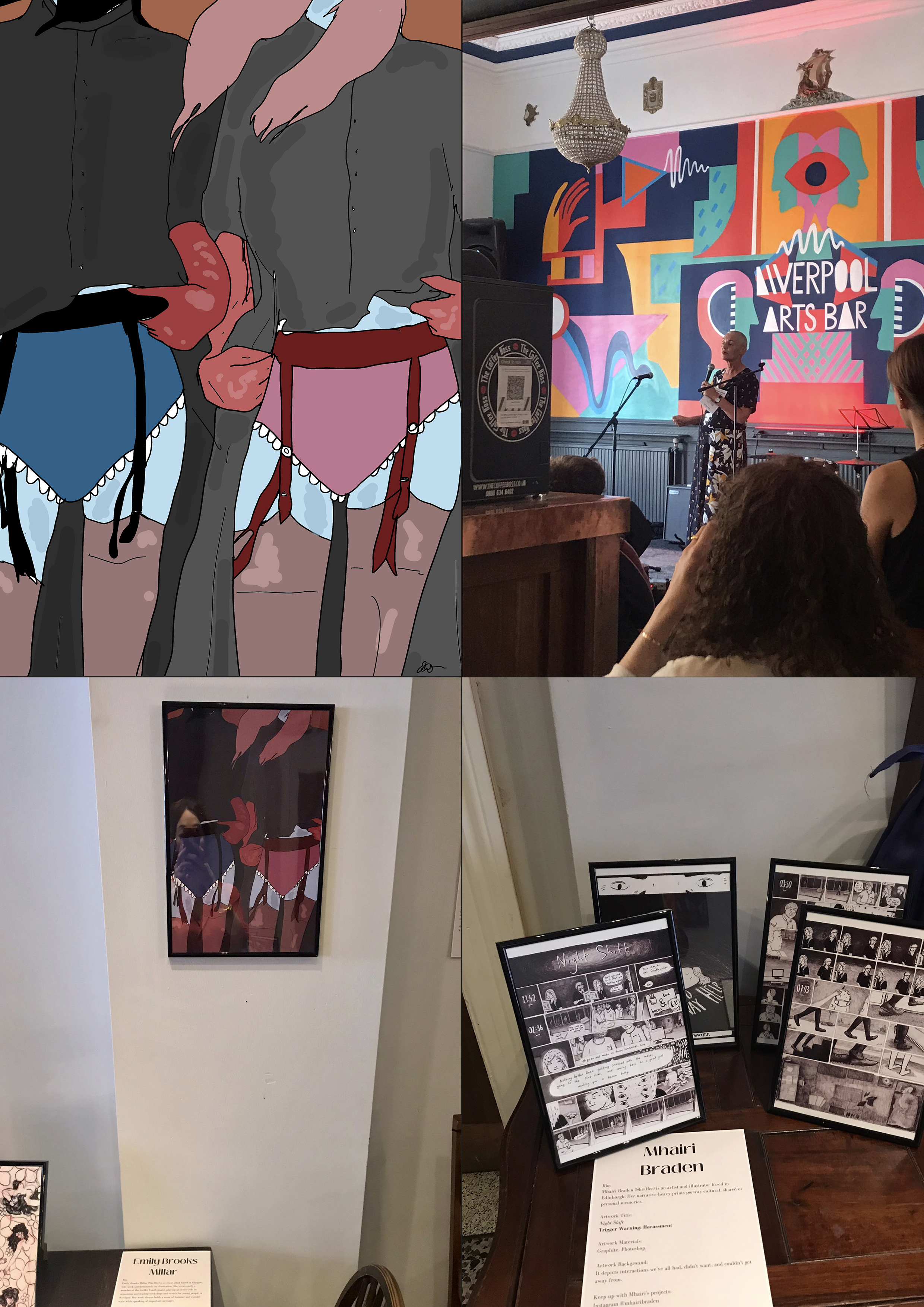 summer at six
Selected solo work displayed at Six Foot Gallery's 'Summer at Six' exhibition.
Please click here for painting availability.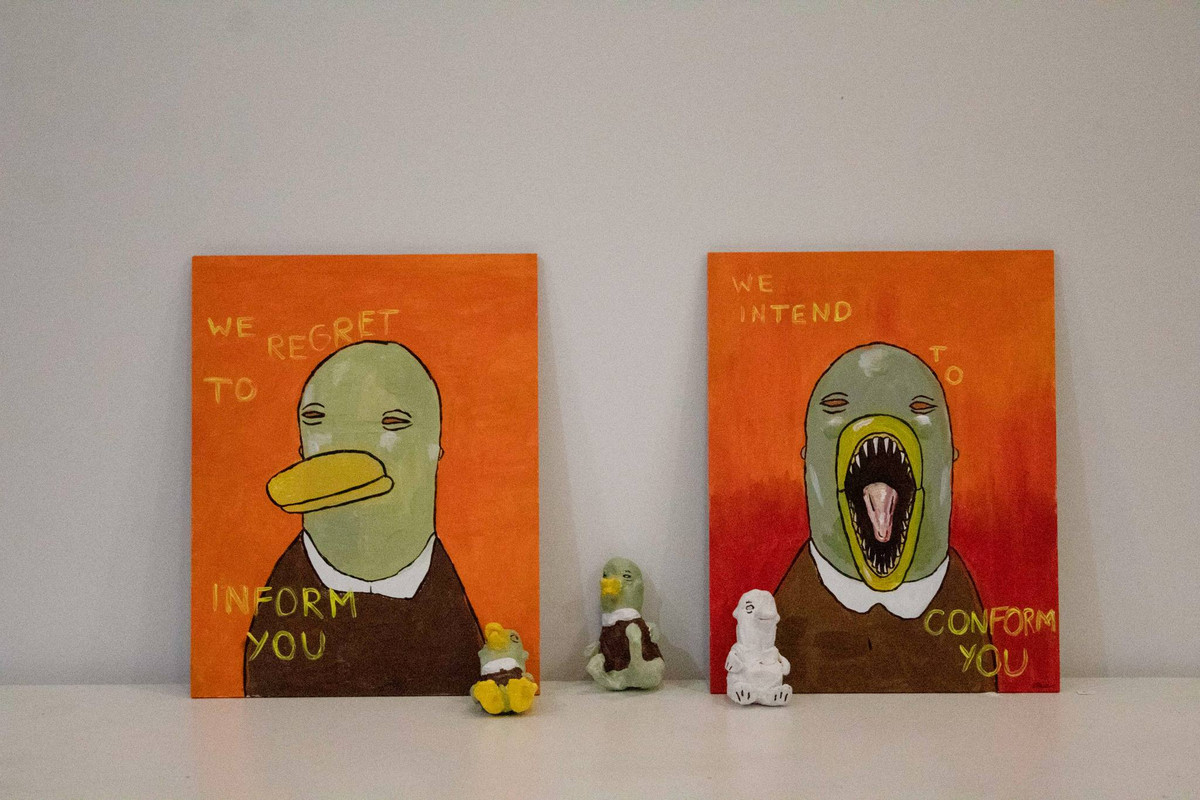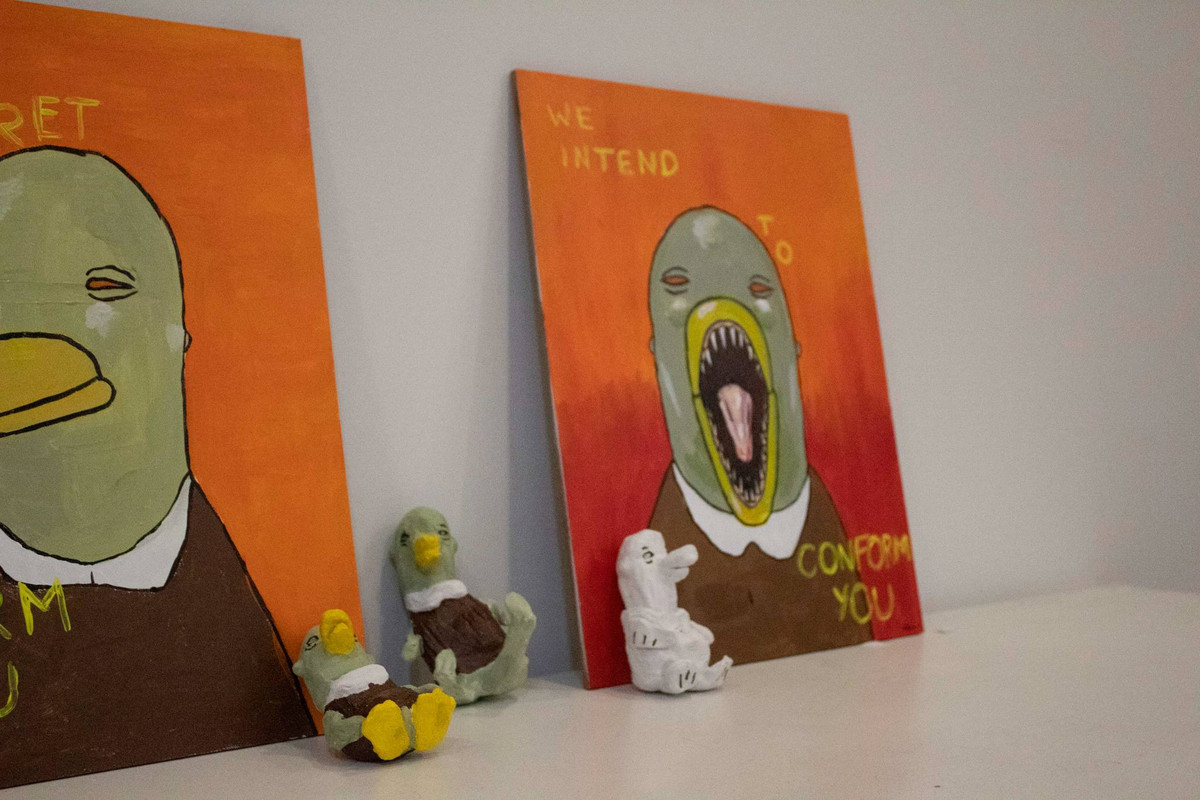 recycl-age


The selected piece below was displayed at Granton:hub's 'Recycl-Age' exhibition. Available to view from July 9th-July 11th 2021.

Please enquire via The Hook for further information.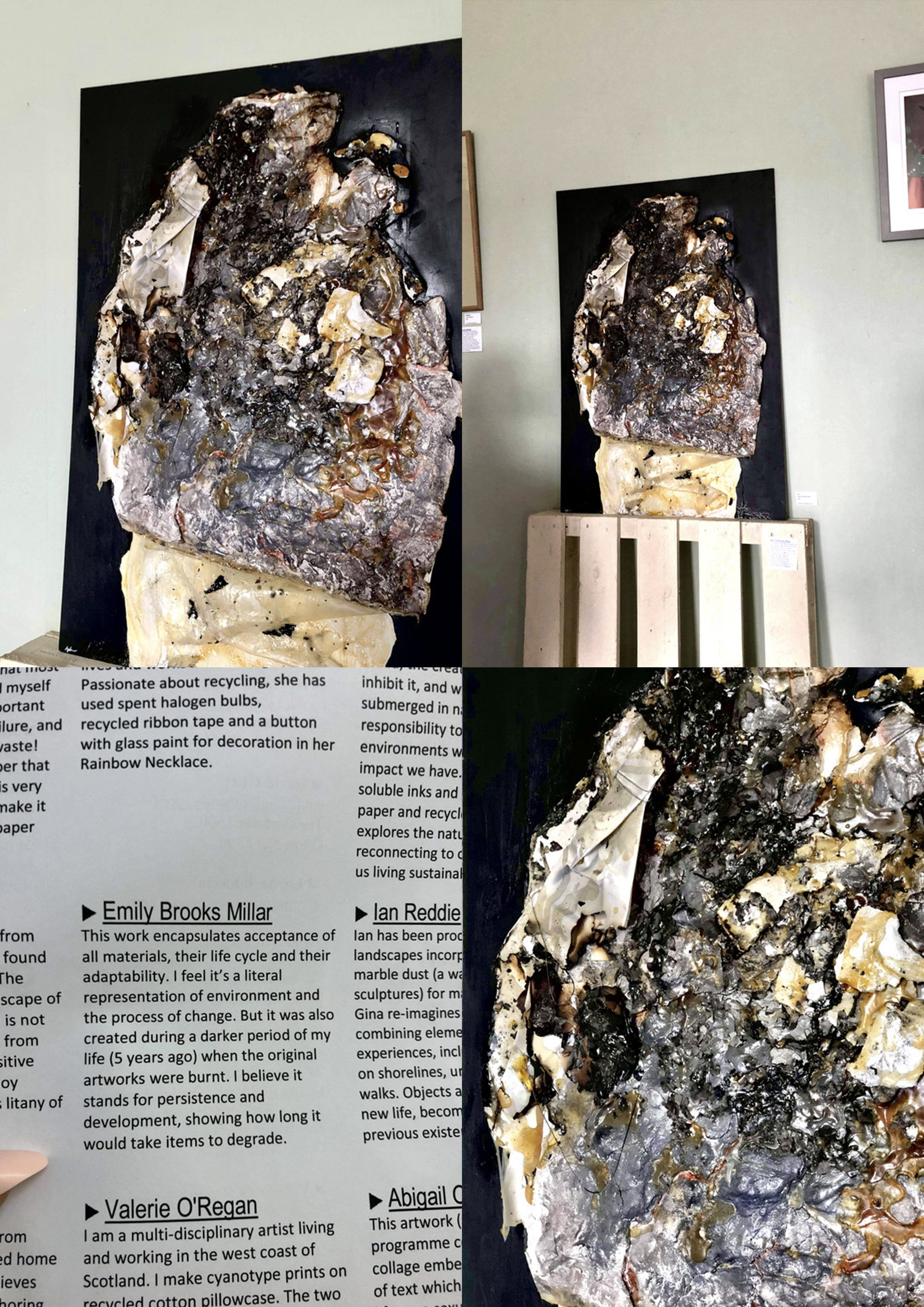 window shopping


During the second covid-19 lockdown, window shopping was a home based exhibition. These works focus on ritualistic daily tendencies and habitual nature. Please contact directly for purchase enquiries. Prints are 1 of 1 with worldwide shipping.
Covered by: Egomania Magazine, We R Babes & Refractions Zine
From left to right: scaled (SOLD), window shopping (SOLD), saddle up (SOLD), voicemail (SOLD)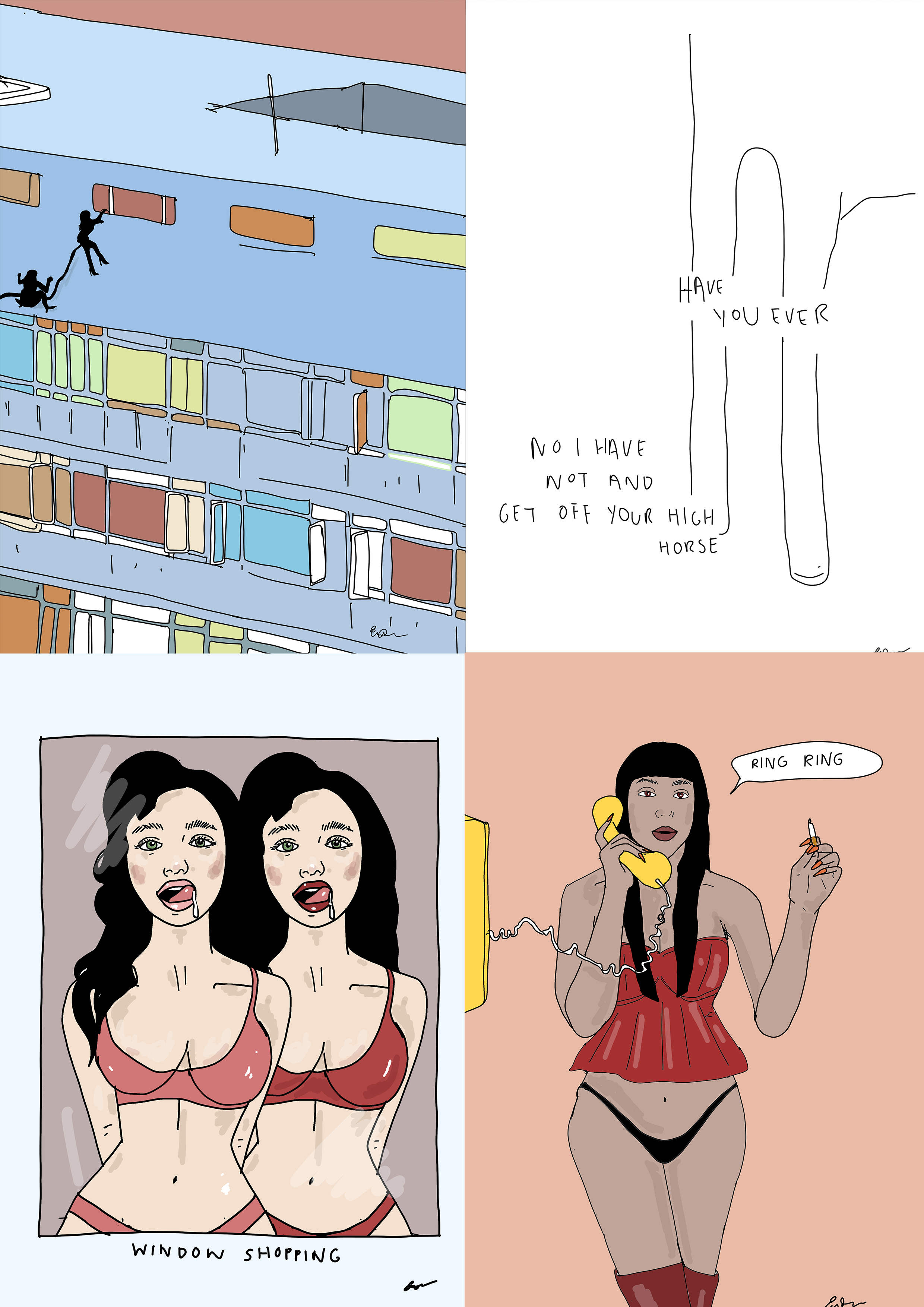 From left to right: splish splash (SOLD), the popper (SOLD)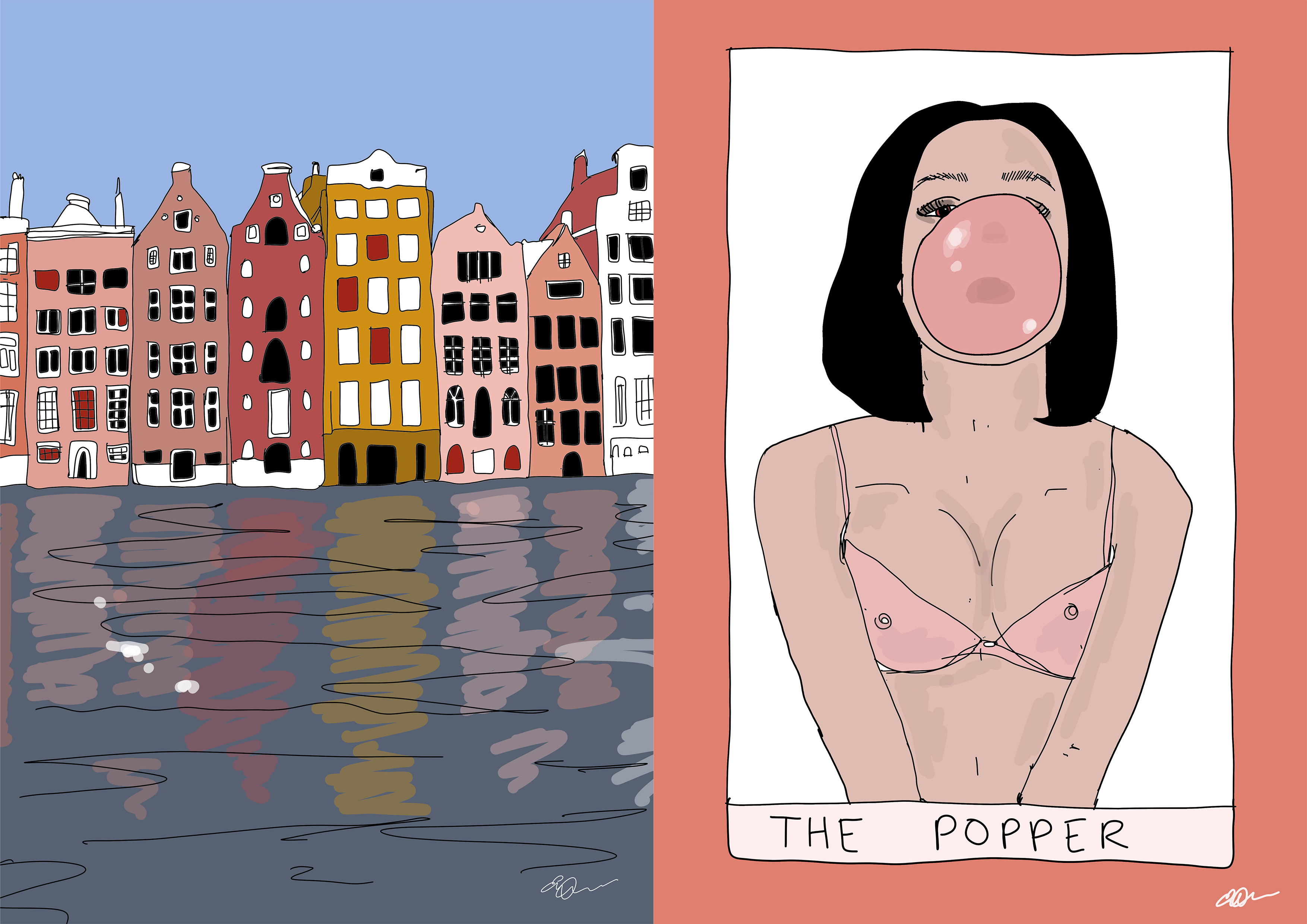 From left to right: floor 8, rubber, burst, tarot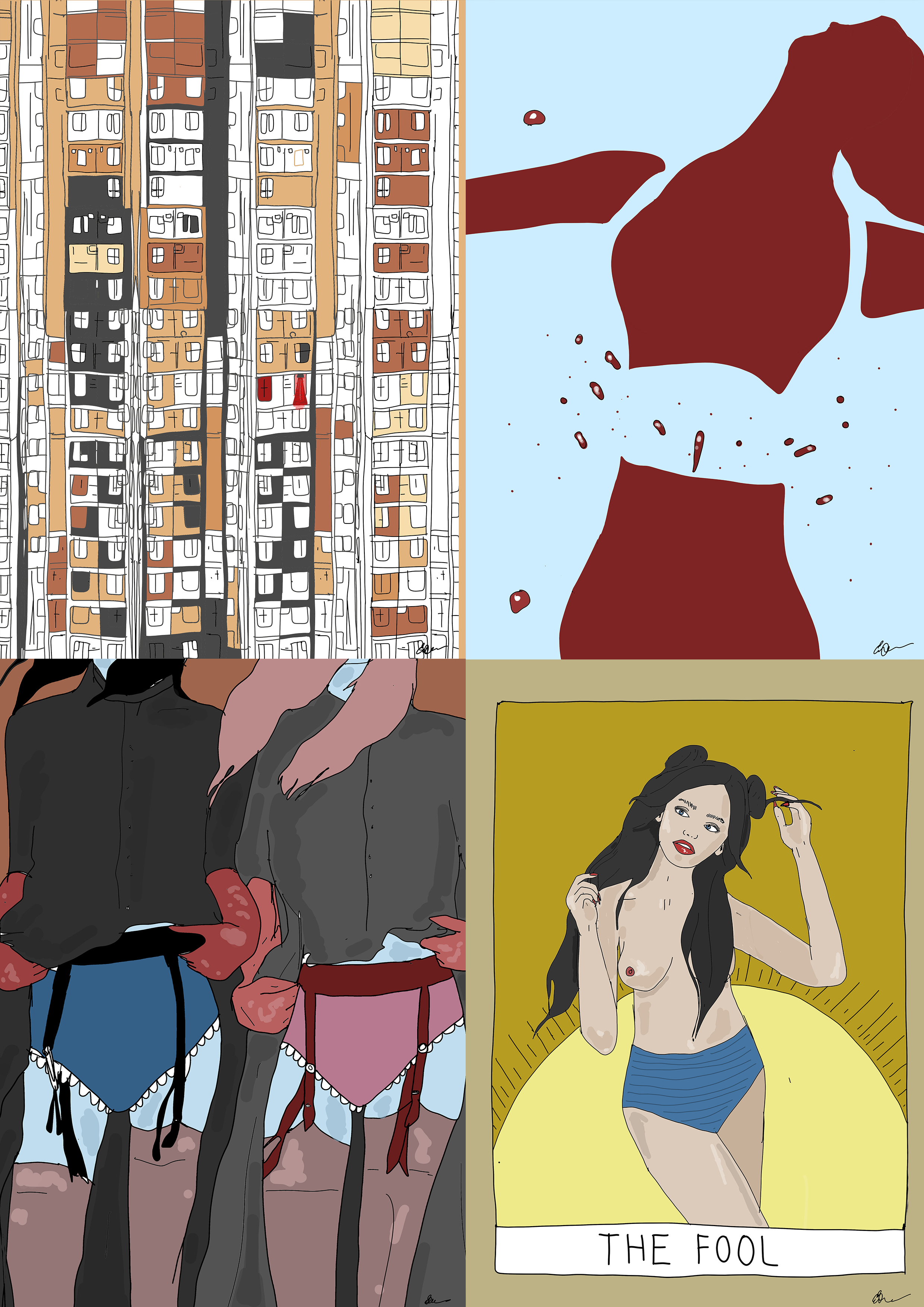 From left to right: White Russian, window cleaning, beep bop, Ealing Broadway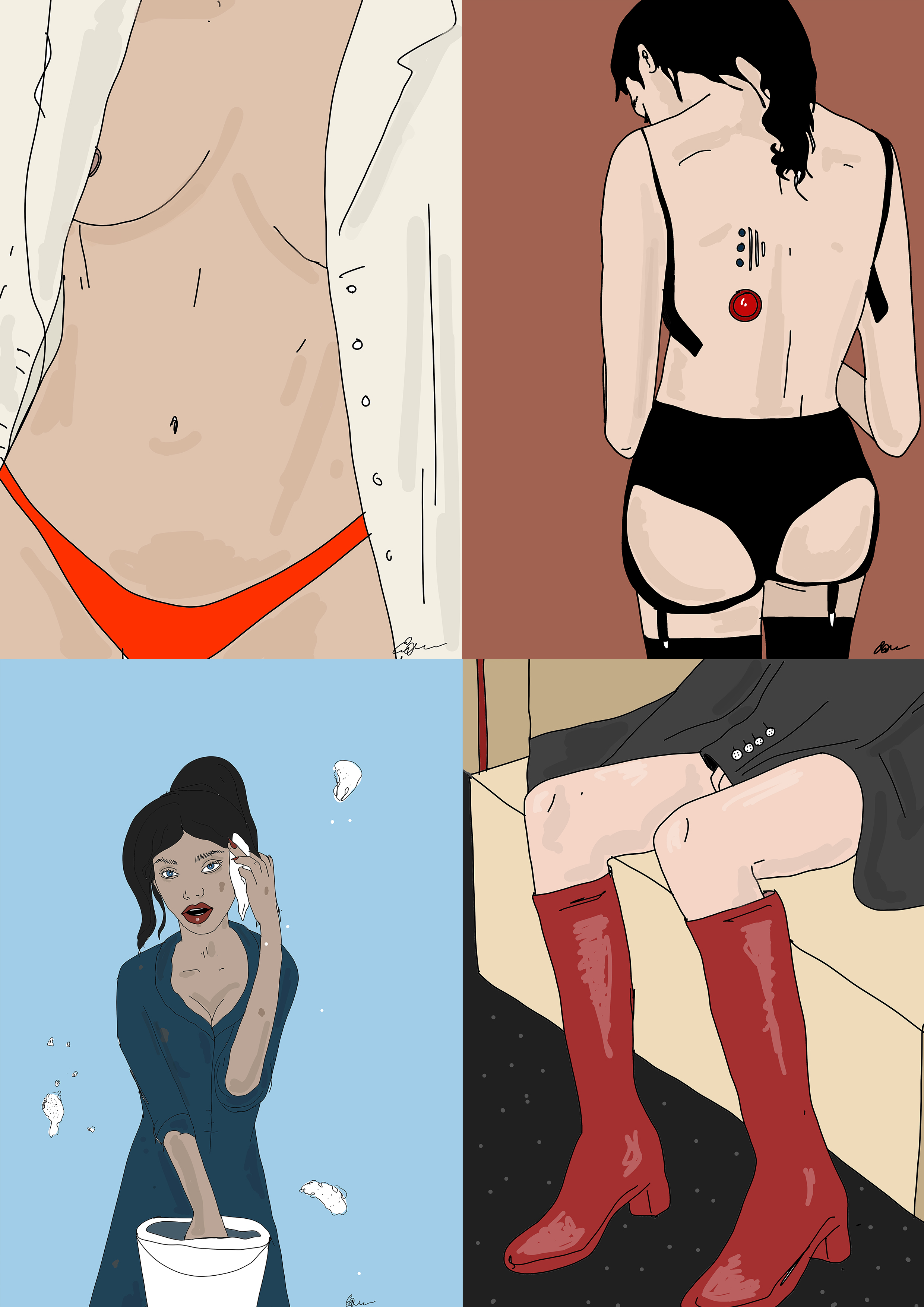 From left to right: armbands, floor 9, what a mess (SOLD), stitched up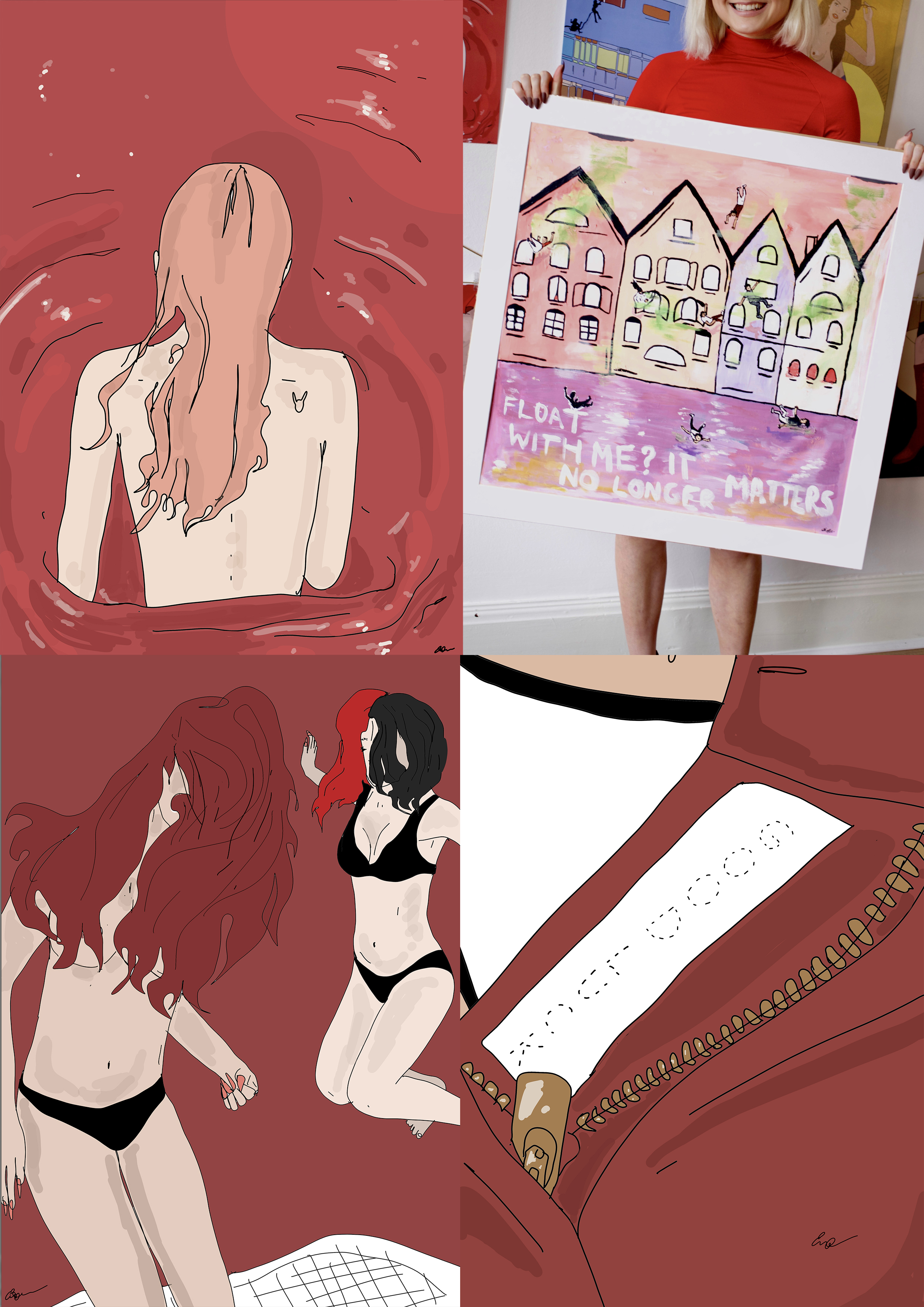 From left to right: hexed, beep bop boop, pressed, escalate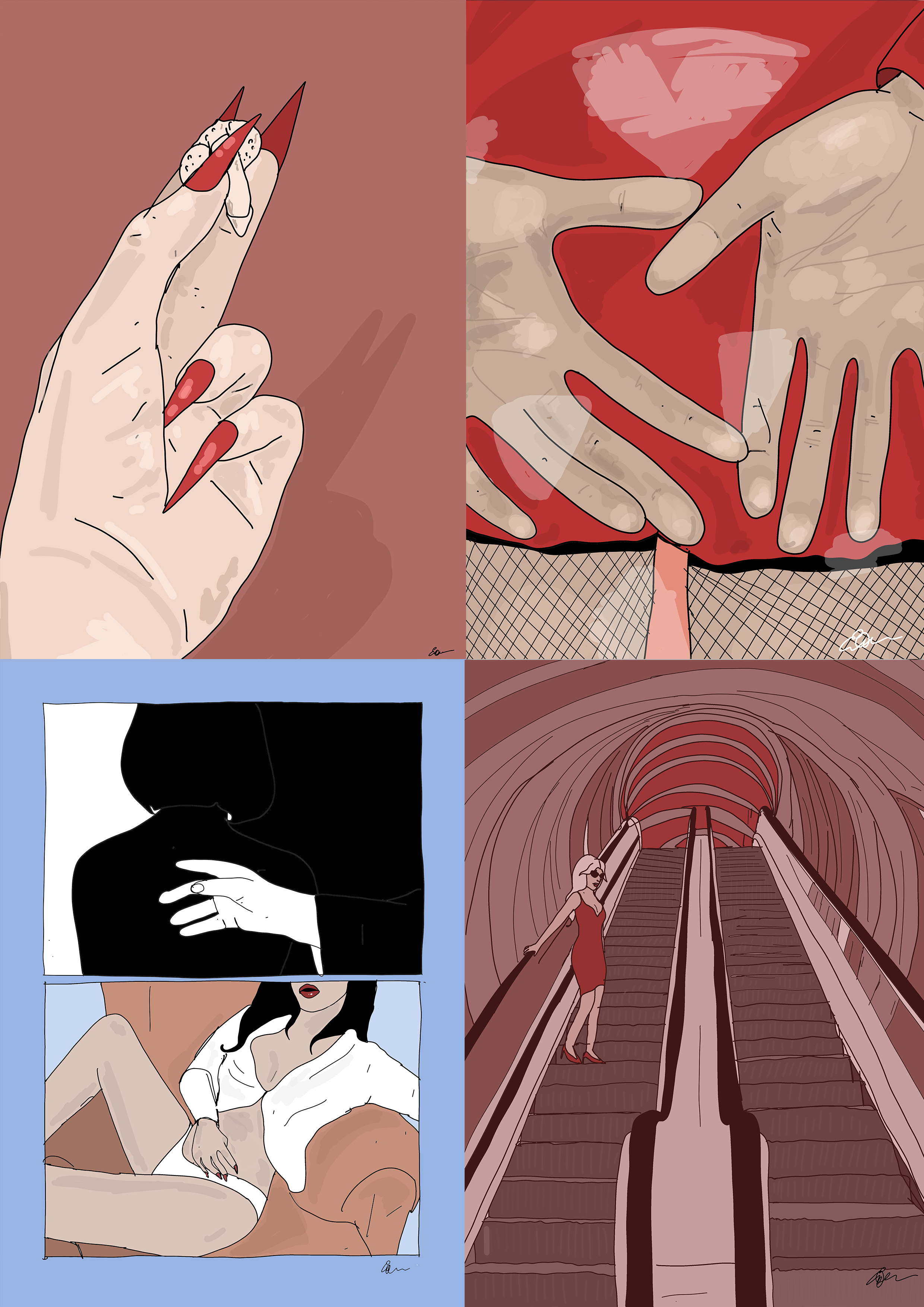 kickass vs hitgirl (variant cover)


Variant cover for Kick-ass VS Hit-Girl #5: This is a digital illustration that was paired with the March release.